Congressman Jim Sensenbrenner introduced H.R. 6042, legislation that would stop the Internal Revenue Service (IRS) from placing unnecessary and burdensome estate tax regulations on family-owned businesses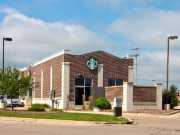 Northbrook, IL - September 8, 2016 - (RealEstateRama) -- The Boulder Group, a net leased investment brokerage firm, has completed the sale of a...
The Boulder Group, a net leased investment brokerage firm, has completed the sale of a single tenant US Bank office property located at 615 East Michigan Street in Milwaukee, WI for $14,000,000.
The Northwest Barrens Properties draft master plan is available for public review and comment Saturday, Aug. 20 through Saturday, Sept. 10. Northwest Barrens properties within the plan include Namekagon Barrens and Douglas County wildlife areas and Totogatic Wild River lands (at the lower reaches of the river), located in Burnett, Washburn, and Douglas counties.
Interim plans guiding the management of forest resources on two state-owned properties are now available for review and comment through August 24, 2016. The interim plans will guide forest management on the properties until formal master plans are completed
In response to the announcement that six buildings at the Milwaukee VA Soldiers Home will be rehabilitated and restored to serve veterans, Congresswoman Gwen Moore (WI-04) released the following statement
A second storm that hit northwestern Wisconsin early Thursday morning blew down trees throughout the area, but did not cause any additional closures to state parks or forests in the region. Heavy storm damage was reported in Ashland County, which is still recovering from a torrential rain storm that hit the region the night of July 11-12. Some areas received 8 to 10 inches of rain in that storm, causing flooding and major road washouts. Saturated soil likely contributed to the large number of trees blown down in the most recent storm that had winds reported at up to 75 miles per hour.
In response to fears that the International Finance Corporation (IFC) is not effectively monitoring and managing the conflicts of interest created when it takes an equity stake in water corporations where it also served as a water sector adviser, U.S. Congresswoman Gwen Moore (WI-04), Ranking Member on the Financial Services Committee's Monetary Policy and Trade Subcommittee, sent a letter to Dr. Jim Young Kim, President of the World Bank Group, outlining her concerns and those of other critical stakeholder groups like Corporate Accountability International
Peninsula State Park in Door County will have more naturalist activities available, be better positioned to deal with invasive species and have improved trail maintenance thanks to a $25,500 donation from Friends of Peninsula State Park accepted by the state Natural Resources Board in Madison today
The Wisconsin Department of Natural Resources is planning to conduct prescribed burning on a small section of the Hank Aaron State Trail in Milwaukee County this spring. Prescribed burning is part of an ongoing effort to preserve and restore the landscape found within DNR properties throughout Wisconsin. These burns reduce leaf litter, improve wildlife habitat, redistribute nutrients and help control invasive species